The significance of appropriate tree planting cannot be overstated when it comes to creating a stunning and well-maintained environment. The knowledge of skilled tree planting services can make all the difference, whether you want to improve your private garden or create a welcoming outdoor environment. Tree Pros is a tree care company offering exceptional tree services in Arizona.
In this blog, we will go over the many benefits of tree planting services and how they can turn your outdoor area into a breathtaking haven of beauty and practicality.
Knowledge and Expertise
One of the key benefits of tree planting services is their knowledge and competence in horticulture. Professional landscapers are thoroughly aware of plant species, their development requirements, and compatibility with specific settings. They can offer recommendations for the trees that will thrive in your particular environment, considering the soil, the local climate, and the amount of sunshine. This knowledge ensures trees grow and prosper, creating a lively and healthy landscape.
Customized Landscape Designs
Professional tree planting services provide individualized landscape designs created to meet your specific tastes and needs. They work closely with you to comprehend your goals and incorporate aspects that align with your property's overall design. Furthermore, professional landscapers know to develop designs that represent your unique taste while maximizing the utility of your outdoor area.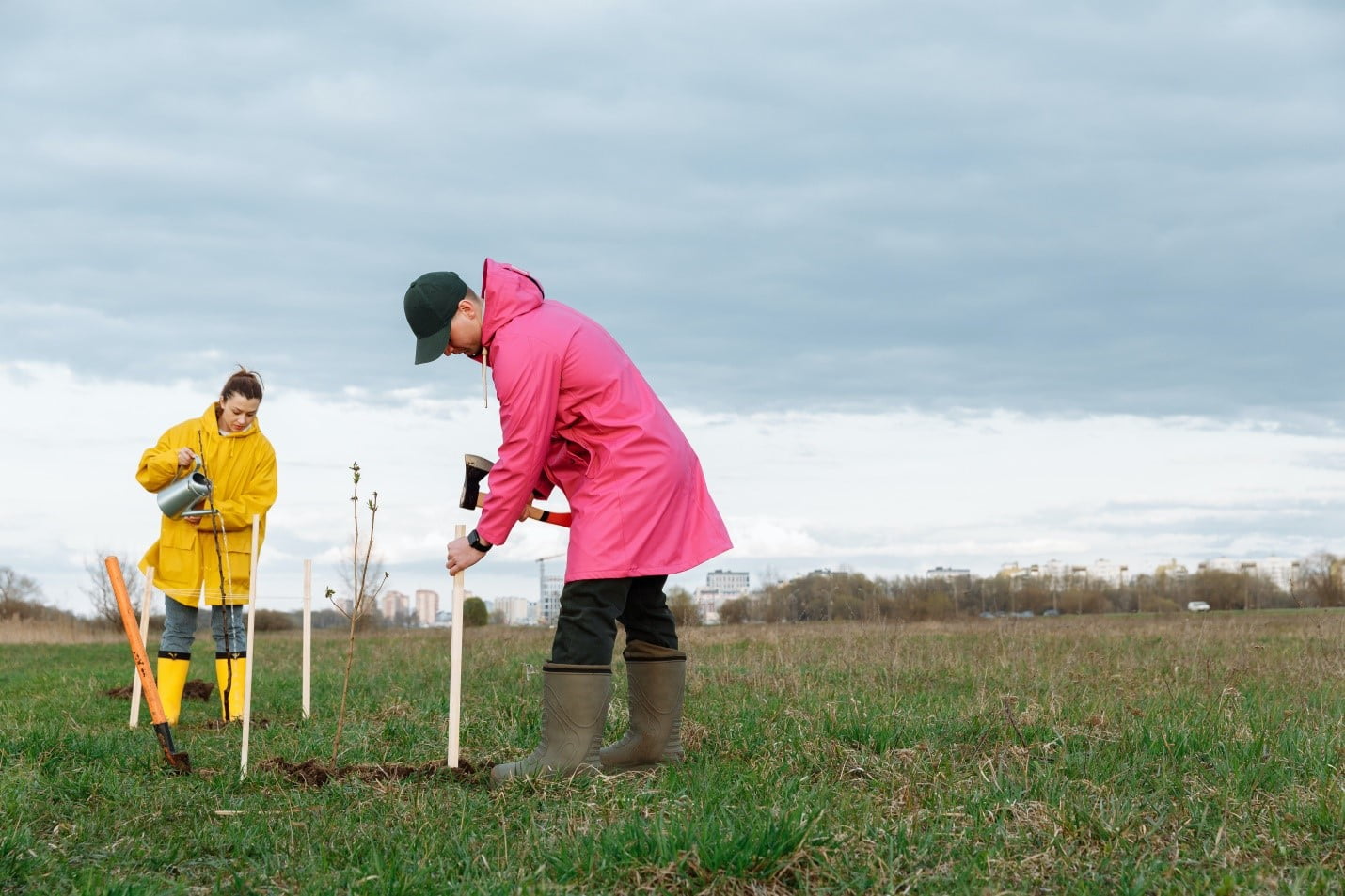 Efficient Tree Selection and Sourcing
With so many options available, choosing the correct trees for your landscape can feel intimidating. Professional tree planting services remove the guesswork from the selection process by picking the most appropriate species for your needs. They consider tree size, growth trends, required upkeep, and seasonal fluctuations. Professional landscapers also have access to an extensive network of suppliers and nurseries, guaranteeing that you get exceptional trees at reasonable pricing.
Proper Tree Planting and Maintenance
Tree planting is a sensitive operation that calls for the proper methods to guarantee good establishment. Professional tree planting services have the ability to perform tree installation successfully. They know the correct tree planting depth, ideal spacing, and efficient soil preparation methods. Their knowledge gives your trees the greatest possible start, increasing the likelihood of long-term development and survival.
Furthermore, professional landscapers can provide thorough maintenance services, such as irrigation management, fertilization, insect control, and pruning. Regular maintenance ensures your trees remain healthy and vibrant throughout the year, enhancing your property's overall beauty and value.
Time and Cost Savings
It might take a lot of time and work to create and manage your landscape independently. Hiring expert tree planting services saves you time and effort, enabling you to focus on other elements of your life or business. Professional landscapers use their knowledge and specialized equipment to work quickly and efficiently to finish tasks.
Contrary to common assumptions, expert tree planting services might save money over time. Professional landscapers aid in preventing costly errors and plant failures by choosing the appropriate plants and performing suitable care procedures. Additionally, they have access to materials of a high caliber and reasonable rates, giving the best return on your investment.
Tree Pros is Well-Equipped to Take Care of Your Tree Planting Needs
Tree Pros is a tree care services provider in Arizona. We aim to ensure our clients receive the best possible service at economical pricing. We offer services including tree trimming, tree removal, irrigation system installation, etc.
Get in touch today!